Coming Soon! - SJ League
Balcormo SJ league coming soon;
Dates being planned and will be on the events calendar soon (About Us tab of the website)

Classes will run from 70cm up to 1.10m+ so classes to suit all competitors!
Lots of very good prizes on offer - watch this space!
Balcormo SJ Show This Sunday! (21st September)
We are running a showjumping show this Sunday the 21st of September. Classes to suit all - from little to large.
Book in your slot now!
FOR SALE!
http://www.horses-sales.com/cgi-bin/viewads2.pl?a=94166&10175
LUNDIN LINKS GCT
This Saturday we ran the Lundin (Links) leg of the GCT!
With riders joining us from all over Fife we had a very successful day starting at a 70/80cm class and finishing with a spectacular six bar which ended at the top of our wings! This was successfully jumped by our own Belgium trainee Frederic who is here for 2 weeks with his brother.

We also ran simultaneously our own sweep stakes from the real Global Champions Tour with our own riders buying into a lucky dip of the starters from the London Global Champions Tour Grand Prix. The winner Scott Brash was bought by Amy Green who also had a successful day at our show finishing at 1.55m in our 6 bar class.

Here are our 6 bar participants at the Lundin links GCT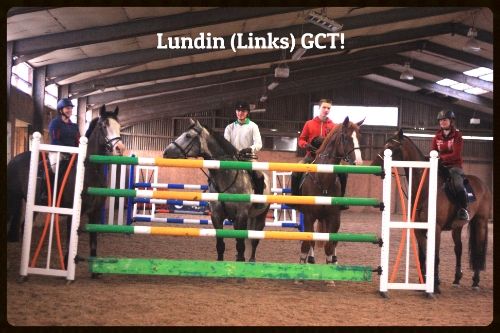 Current International Trainees!
BALCORMO KIDS CAMP 2014
Balcormo's kids camp was a success, we ran our camp over 5 days (Split between little and big kids!) and had all sorts of activities running!
All ponies and kids jumped very well and had lots of fun.

If you are interested in any of our future camps, please contact us for more information.

SHOP!
!
All sorts of things we can help with. Any questions call Sandra on 07715 545769

We alway have a range of Silver Lining Herbs available from Liver Support to HRP. Many of our clients have been astounded by the results achieved in only a few weeks, so why not try them for yourselves.

The Horse First supplements are always available too, Relax Me and Hoof First are our best sellers!

Come and see some of our special offers available in the store.